●

News
Nov 19th, 2013
The Future of Video Marketing with Scott Toland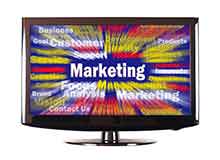 For this month's video marketing profile, I interviewed Scott Toland, president of The Toland Group, whose automotive marketing career started back in 1984.
In addition to managing over 300 million dollars of media investments for his automotive agency clients, Scott is a marketing trainer for Chrysler and Charter Media and he speaks regularly at national conventions, regional dealer meetings and 20-groups.
Scott is also the author of the automotive marketing book Ego Kills and over 800 dealers have attended his two and three day Automotive Marketing Academies where he teaches innovative strategies for marketing success to dealers who want to accelerate to the next level, fast.
Below is a transcript of the interview:
AJ-Can you give us a brief overview of your basic marketing strategy and philosophy?
ST-We follow the belief that perception is greater than reality. We help dealers favorably position themselves in their markets as the savings leaders, versus their competitors, without using price.
AJ-What type of marketing efforts do you feel should be implemented in the stores on a consistent monthly basis?
ST-Today you must first build a great website, then add a strong SEO and SEM strategy (or you'll be SOL). Additionally, every dealer's marketing plan needs to include the best local media that will help them have a very consistent presence in their market to build (and reinforce) consumer awareness and familiarity with their dealership.
AJ-Why is it important for a dealership to have video marketing as part of an overall marketing strategy?
ST-Beginning with the invention of the television, the most powerful tool for communicating information to others has been video. YouTube is the number two search engine (only behind its owner Google) for a reason. Tools like video pre-roll can give you a big advantage in the SEM game.
AJ-How have you seen video marketing change over the years within dealership advertising strategies?
ST-I think most dealers are still way behind the curve when it comes to what can be done today with video marketing. Vehicle presentations, service and maintenance education, safety demonstrations, customer testimonials, finance and lease options, and used vehicle safety/quality inspections are all great content for dealer's websites and their SEO, SEM and social strategies.
AJ-How can an online video strategy impact a dealership's website visibility on search engines?
ST-Properly linked; videos posted everywhere possible online will help a dealer move right to the top of the page of search engine results.
AJ-How do you measure the effectiveness of online video strategies?
ST-We measure everything in conversions. Not all online video efforts will lead directly back to visits of your website, but your overall traffic and conversions will increase measurably (and quickly) with a very well planned and executed video strategy.
AJ-Lastly, what do you think the future holds for automotive dealerships and online video marketing strategies?
ST-It's simple. The dealers that provide the best, relevant, credible, current, creative video content to consumers online will win big. Today people are seeking to customize the way information is delivered to them, including filtering what they want and when they want it.
The world is rapidly moving from a "push" method of communicating to a "pull" method. Dealers must have a tremendous amount of information available to consumers that can access it online, on their own terms.
Start using video marketing today to help your dealership gain additional exposure online to in-market automotive buyers. To get in touch with Scott, please email him at [email protected] or call him at 805.491.0443.
AJ LeBlanc is the managing partner of Car-mercial.com and Carbuyersengine.com. Email [email protected] for more information.
Curated, quality insights?