●

Commentary
May 12th, 2020
The Impact of Digital Marketing and Online Car Sales
Reaching customers online can drive sales before they visit dealerships
With the power of the internet at their fingertips, consumers of all ages increasingly research what they want to buy before making their purchases. In the U.S. alone, it is projected that by 2021 230.5 million people will be shopping online, up from 209.6 million in 2016. It's a sign that they are becoming savvier consumers–after all, you wouldn't close on a house before looking at all your options.
When it comes to a purchase as significant as a car, most consumers will be doing their due diligence to find the right vehicle. In fact, a recent report found more than 80 percent of car buyers conduct online research when looking for a car. In order to drive sales in the evolving digital space, dealers need to examine how they reach customers online and optimize their marketing tactics.
Growth of online sales provides new choices for consumers
Competition for customers has only increased thanks to the growth of online sales. Now, car shoppers can easily find thousands of automotive websites to compare reviews and prices. Some shoppers are taking it a step further, completing full vehicle purchases from the comfort of their homes. Online retail companies like Carvana offer consumers a new level of convenience by limiting the car shopping experience to digital interactions.
So how can traditional dealers compete? Many dealerships have already adopted an online sales model for their business. OEMs have started to roll out online ordering systems their customers can use to purchase vehicles. One automaker, Volvo, is making a commitment to dealerships by requiring customers who purchase its vehicles online to choose a dealership location and accept the retailer's offer on finance packages as part of the purchase. This links a customer to a reliable location for future vehicle services while providing additional revenue for the dealership.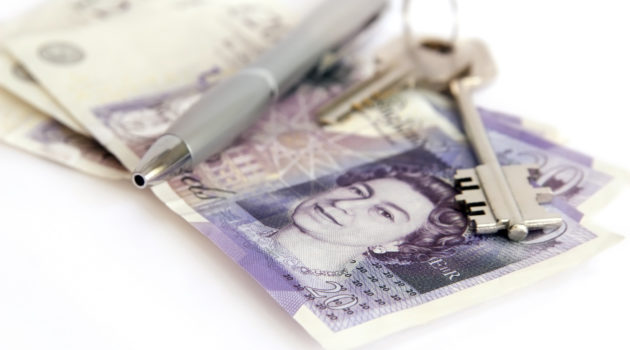 Use digital marketing to reach your customers
After the Great Recession in 2008, dealerships had to reevaluate their marketing strategies. Many found that their online sales efforts needed to grow, or in some instances, be established. This strategic shift has only continued to grow in popularity – as of 2017, online advertisements made up 55.4 percent of dealership ad budgets, compared to 22.2 percent in 2009. However, if your marketing messages don't resonate with customers, it can be an uphill battle to bring more business into your dealership.
To create strategies that reach online shoppers and bring them into the showrooms takes data. But, with the vast amounts of data created, it can be difficult for a dealer to know where to start. Often, dealers will try to leverage either national statistics, or base strategies off data only in their CRM and previous purchase history. The problem with this is that each community has unique needs, so national statistics don't always apply. Additionally, relying on just CRM data means that you could be missing households that are in the area and in market, but haven't been to your dealership previously.
To alleviate this, dealers should work with a third-party partner that can not only provide a platform that will augment a dealership's data with additional localized insights, but will work alongside them to help them better understand the insights on a monthly basis.
Additional data can give you a better understanding of what activity is occurring in the area immediately surrounding your dealership, but it's dynamic. Having a partner who can help interpret the data, will help ensure that your strategies–whether in store or online–are as strong as possible, and bring more people into the store.
Car shoppers are not going to wake up one day and stop using the internet to find their next ride. While it may be uncomfortable to change your business strategy, rolling with digital can deliver knockout sales numbers. Taking a step into the online sales space can help modernize your business and grow your total customer base.
Curated, quality insights?