●

Commentary
Mar 18th, 2020
The New Customer Experience - Adjusted for Social Distancing and the Coronavirus
We are in unchartered and distressed waters, and we need to make adjustments now. The spread of the coronavirus (COVID-19) has caused a global social and economic crisis that is impacting billions. On March 11, the COVID-19 threat was elevated to a new level when the World Health Organization officially characterized the virus as a pandemic. Since, in the United States alone, we have seen growing business closures, countless event cancellations, abrupt school closings, unprecedented social distancing, and large-scale work-from-home initiatives.
No one knows exactly how long these turbulent times will last, but anyone can take action now that enables them to bring value, add value, and be of value to others and the marketplace. It is in times like these that leadership, innovation, and compassion are needed most. The business of our business is people, and the best businesses always find ways to serve those in need.
If you are waiting for customers to come to you and conduct commerce as normal, you may not survive this crisis financially, but by taking the steps outlined below you can position yourself and your business to serve well now and in the future.
Increase Your Communication
In times of uncertainty, you cannot over-communicate. In fact, the very act of communicating can pull people out of uncertainty and instill hope. The worst thing that you can do is pull-in, retract, and limit communication during a crisis. You need to increase your personal interaction and communication with customers across all channels including:
Increasing emails 
Increasing communication on your website
Increasing social media communication
Increasing text correspondence 
Increasing phone calls
This does not mean just increasing your communication about specials, incentives, and sales. The communication I am writing about is much more personal. Such as: highlighting special safety measures that you implemented, providing updates about various community interests, spotlighting key employees, thanking community members for acts of service, endorsing charitable causes, and creatively encouraging and supporting those in need.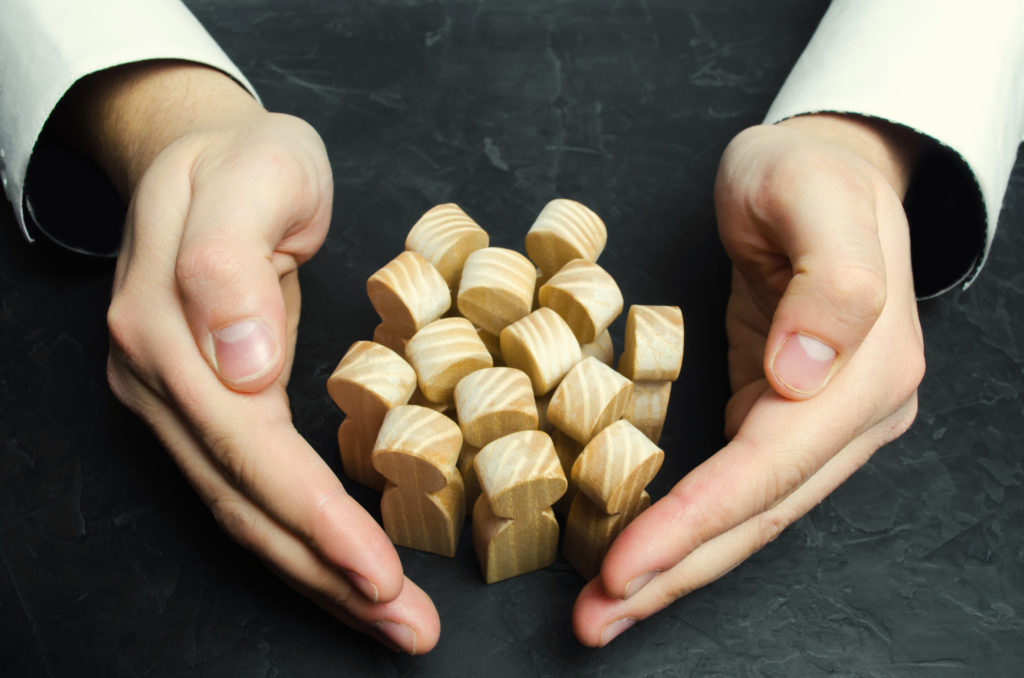 Continually Address Areas of Concern
Without empathy, you are flat-out handicapped to serve others effectively. In times of crisis, different people have different concerns, and until those concerns are addressed business will suffer. The best leaders anticipate and get ahead of not only the concerns of their customers but also the solutions to their concerns. Right now, the market is flooded with anxious people who have health concerns, economic concerns, and employment concerns, and these concerns are more definitely impacting business. Ask yourself these questions: 
What additional steps have you taken to ensure the health and safety of your customers and employees?
What assurances can you provide to limit any perceived future risk in buying now?
How are you able to address the threat of employment and income interruption?
Regardless of your success leading up to this point, simply continuing on as you were before will not be enough. You cannot ignore your customers' obvious and glaring concerns. To positively influence others in this crisis, it will take real leadership, innovation, and compassion. Be prepared to lean-in and lead them through the next step.
Offer Personalized Experiences
With social distancing being mandated for some and strongly encouraged for others, fewer people will be coming to your business for a while, that's the cold-bitter truth. Adapting your systems and processes now to deliver personalized experiences in this new environment is absolutely imperative. While you may already offer customers self-guided online experiences, many customers will still prefer and even demand help from a professional. Are you prepared to offer the following?
Professionally guided online experiences
At-home experiences
Live video experiences
Concierge driven experiences that include pick-up and delivery services
There is nothing more important than how you treat each customer and how you deliver value. While these types of experiences may have been deemed a luxury in the past, in this new environment of social distancing, these experiences may be deemed a fundamental necessity.
During the weeks and months ahead, your customers' lives are going to be different. As uncertainty and stress rise, don't expect customers to come looking for you. Instead, increase your communication with them. For now, social distancing is the new normal, and it is our duty to adjust customer experiences to best serve other's needs. 
No one knows exactly how long these turbulent times will last, but anyone can bring value, add value, and be of value to others and the marketplace by increasing their communication, by continually addressing areas of concern, and by offering personalized experiences tailored to this new reality. On March 11th, customers didn't stop wanting what you, your products, and your services deliver, but on March 11th people's priorities changed. The sooner we align with our customers and their priorities, the sooner more customers will seek our help, our products, and our services. Stay safe!
Curated, quality insights?