●

Commentary
Feb 5th, 2020
The Ripple Effect
Recently I attended the Annual Industry Summit in New Orleans. About a week before my flight, I received an email from Southwest announcing the opening of the NEW airport and a change of terminals upon my departure. When flying into NOLA I arrived at the airport scheduled to close in the next few days. The landing went smoothly, my bags were ready rather quickly and the taxis were in line waiting to whisk me away to my destination. No big deal right? Fast forward a few days, I flew out of the brand new airport on the second full day of operation. I did my due diligence and researched their website for pertinent details. The opening of the facility, originally scheduled for May of 2019, was postponed due to unfinished construction and the city wanting to ensure passenger safety and customer experiences were a top priority. They even ran real-life passenger trials to ensure the facility was at its peak operation on day one.
I left the hotel that morning with plenty of extra time to account for the new routes and processes. I arrived at the curbside check-in and saw 100's of pieces of luggage. Just sitting along the curbs, behind ribbon barriers and mostly with no supervision. I was quite curious since it is an absolute NO-NO with TSA to leave luggage unattended. Instantly, security became my top concern. The open access to the luggage and the constant flow of heavy traffic created quite a risk. I decided to check my bag inside instead. Palm to the forehead – same thing inside, bags everywhere. Despite the turmoil, a very pleasant employee greeted me at the drop off counter, took my bag, stacked it with the others and wished me a good flight. Then I noticed it – right there in the middle of thousands of travelers – NO CONVEYOR BELT. I was stunned, to say the least and panic began to set in. How will they get all of the bags on the plane in time? What if my luggage ends up on the wrong plane? I took a couple of deep breaths and moved on. I know what you are thinking – "that's why I don't check bags." However, even if only ONE passenger on your flight checked a bag it would have still created delays. As I cleared security and walked to my gate, I noticed the tension in the employees, from housekeeping to the restaurant servers to the Gate Attendants. Despite the incredible change they had just experienced, I was impressed with how well they were all handling the organized chaos.
We boarded the plane on time and were all settled in when the attendant announced we were still waiting on the luggage to be loaded and would depart shortly. For the duration of the next hour and 15 minutes, we waited. Then I heard the woman next to me ask the attendant about her connecting flight. She was obviously very distressed because her entire trip depended on this flight being on time. I had not even considered this stressor if I had to connect to another plane and missed it. Who would be responsible for the extra charges I would incur? This is just one plane with 140 people, how many planes were coming and going that day? How much money did the airport lose by leaving us on the plane for so long and not in the terminal? How many days was the conveyor belt broken creating massive backups and disgruntled travelers? How many other airports, flights and travelers were affected? Needless to say, luggage got lost, blood pressures were elevated and that ONE broken conveyor belt cost thousands of people thousands of dollars. I highly doubt this was the customer experience the city was hoping to achieve.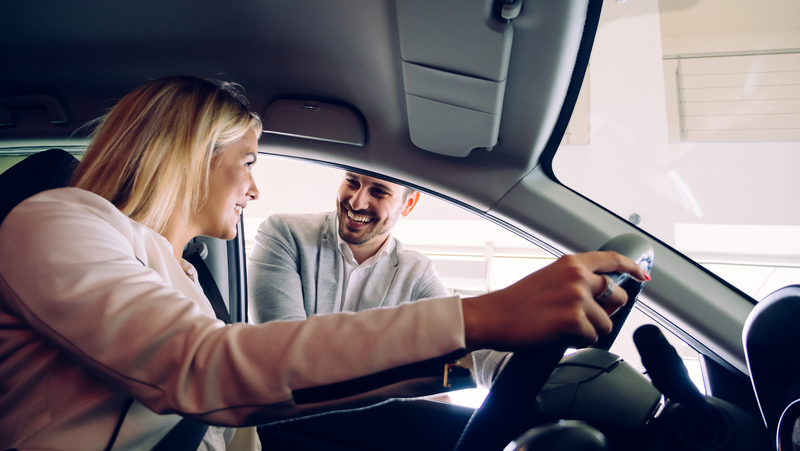 All of this chaos, simply because ONE critical part was not functioning. I call this The Ripple Effect. Now imagine driving your vehicle and ONE critical part broke. What Ripple Effect would that have on your day? A breakdown on the side of the road with a stranded vehicle and now a lack of transportation could cost you days off work, a missed soccer game, a doctor's appointment or worse. ONE small part not functioning can create unexpected chaos. Wouldn't you rather be ready for it and know you are protected? How else does The Ripple Effect change your customer's buying experience? Did you have a bad attitude that day and create an unpleasant experience for them? Did ONE small detail on the Incentives cost you thousands of dollars? Or did ONE small act of kindness create a positive customer experience? You have the opportunity every day to create a Ripple Effect. It is up to you to decide if that effect will be positive or negative.
Curated, quality insights?