●

Best Practices
Apr 7th, 2020
Three Digital Ways to Convert After-Hours Leads Into Sales
Your dealership hours might be 9-to-5, but your customers' lives are 24/7. Car shopping happens everywhere — in line at the grocery store, sitting at the kitchen counter after the kids have gone to bed, or on the phone over lunch. According to the 2019 CarGurus Buyer Insight Report, 73% of car shoppers research and compare exhaustively to find the right vehicle for them. And they're contacting dealers directly in the process — 65% of car buyers reached out before visiting the dealership they eventually bought from. If you don't respond satisfactorily, because someone contacts your dealership when it's closed, it's your sale to lose.
The worst thing you can do with any customer lead is let it sit, but handling off-hours leads doesn't have to be complicated — automation is your best friend. Here are three ways to capture and convert leads that come in after-hours without having to staff the phone lines.
1. Chatbots
While online chat is often viewed as a convenient way to connect with a retailer, it can't provide the 24/7 service that today's buyers expect; chatbots help fill that gap. These bots use artificial intelligence to understand common questions and allow you to personalize the response. Customers get answers right on your site, without filling out another form or waiting for an email response. Today's consumers even prefer using chatbots over forms.
According to a recent Drift and SurveyMonkey Audience report on the state of chatbots in 2019, only 14% of people prefer to fill out a website form over using a chatbot. In addition to answering common questions, you can use a chatbot in many different ways — to broadcast a new model offer or dealership discount, help customers book service appointments, or provide detailed summaries of a specific car on your lot.
2. Email Automation
Consumers are conditioned to expect a response no matter what time or day it is, so even off-hours email leads should get an immediate response. Smart email marketing automation can fill this gap in service. A simple way to start is to build email responses mapped to the options in the 'contact us' form on your website.
Based on a customer's inquiry (questions about a specific vehicle, the service center, or pricing), a different automatic response email is immediately sent with information that assists them in the moment. You can then send them down custom email nurture paths based on their actions. 
For instance, if someone asks a question about a specific vehicle via a contact form, the automatic response email could include a link to your sales calendar, which allows them to schedule a test drive with just a couple of clicks. Without doing anything, you've already moved a lead to the next stage of the sales funnel.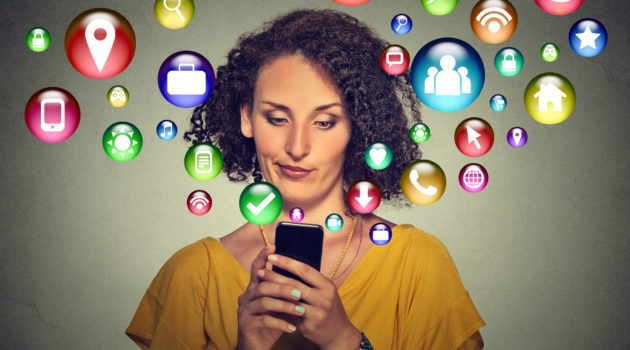 3. Social Media
Social media doesn't have office hours — it's always on. The constantly connected nature of social media makes it more likely that customers favor Facebook Messenger and direct messages via Twitter or Instagram above more traditional contact methods.
When customers contact you on social media, there are two ways you can approach a response plan: manual monitoring or automated responses via chatbots.
Manual Monitoring
Before your team starts manually responding to comments after-hours, take the time to create a handbook of your dealership's social media guidelines. This formal document should include information about your dealership's social media voice, rules around what posts you will like, share, or comment on, and an outline of your response strategy.
Also, set rules for how you will handle negative comments. Will you respond via a direct message or reply directly to the comment? When it comes time to implement your response plan, create a rotating schedule for select team members to watch your social channels and direct messages for any incoming questions so that they're answered in the moment. 
Automation
When it comes to social media automation, Facebook Messenger is a giant. The messaging app has grown into a giant consumer-to-business platform with over 1.3 billion users each month, as announced at the 2019 F8 conference. In 2019, over 20 billion messages were sent between people and businesses on Messenger each month. With that kind of audience, Messenger is a free and easy way to connect directly with your customers and capture leads.
Facebook Messenger allows you to customize an automated response to any messages you receive during off-hours or set up an instant response for new messages. If you've chosen not to respond to messages manually after-hours, customize your away message with instructions on how customers can contact you another way, like through email, phone, or website form.
No matter your process, follow up on those leads
The most important part of any customer communication, whether it's during or outside of normal business hours, is that you follow up on all those leads.
Given that 44% of shoppers only visit one dealership before buying a car, a fast, automated lead response process can help you be that one dealership for your next buyer. 
Curated, quality insights?