●

Best Practices
Oct 10th, 2013
Unexpected Ways to Use Google+ for Your Dealership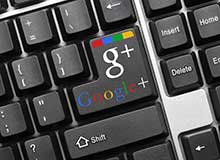 Advertising your car dealership online is likely a marketing tactic you're already familiar with. So it's probably time to promote your business on Google+. There are several ways to do this, and you'll be able to reach a number of established and potential clients. Your posts on Google+ are informative and not invasive at all, so customers won't feel the pressure to buy that is often associated with car dealerships.
Post Videos
While photos of the cars you have on your lot are sure to get customers interested, videos make your products more appealing. Thorough videos of the interior and exterior of each of the cars on the lot may also prove to be more reliable, since the footage is taken in real time. And since Google+ is fully integrated with YouTube now, you can record videos of all the cars on your lot and post these videos to your Google+ page.
It's also a good idea to create videos of yourself and your staff describing the vehicles and giving customers first-hand information about the experience they'll have when visiting your lot. It's important that you come across as friendly and approachable, so that clients will get the feeling that you do business fairly.
Write Helpful Articles
If you don't already have a blog for your car dealership, now is a good time to start one. Each time you post onto the blog, place the link on your Google+ account. Your Google+ followers will receive an email notification and can read the article at their leisure.
Your articles should help to make your business more relatable to customers. For instance, compose a short blog post about the top 5 qualities you should be looking for in a new car. Or, write about the signs that indicate your car is in need of repairs. Providing practical information that your customers will need to know will give your company a more reliable reputation and increase the chances that readers will spread the word about your dealership.
Post Links to Other Companies
Show that your dealership is a community business by recommending other applicable companies on your Google+ page. This is an effective tool for online reputation management since it shows that you have not only given customers a great impression of your business, but local businesses have a great relationship with you as well.
If there's an auto repair shop near your dealership that you often refer customers to, post information about a sale or promotion the shop is having on your Google+ page. If you know of a company that installs car stereos and speakers, refer interested customers to the business. If these businesses have a Google+ page add the pages to your list of contacts-there's a good chance that these companies will return the favor, which can result in more business for you.
Tamiya King is a poetry, article and cookbook author who writes on a variety of topics, including health, beauty, fashion, marketing, and healthy living. Her passion is writing articles that get shared online.
Curated, quality insights?