●

Best Practices
Jul 9th, 2020
Using "Search" for Car Dealers
It's no secret that every car buyer is different. They have specific tastes. Some look for a particular model and make, and some prefer buying their vehicles from local car dealers. The list of preferences each buyer has is quite vast. However, these buyers have one thing in common, and that is, most of them search for their preferred vehicles on the internet.
With technology becoming easily accessible to almost everyone, potential vehicle buyers resort to search engines to find vehicle dealers. The car businesses that they come across online are the ones that utilize search engine marketing for car dealerships.
Are You a Digital Focused Dealer?
Otherwise, your marketing campaign will be fruitless. It is precisely why car dealerships can utilize SEO in their favor.
Automotive SEO – What is it?
Automotive Search Engine Optimization is an excellent digital marketing strategy for a car dealership. It incorporates off-page and on-page optimizations to improve your service's website ranking in SERPs (Search Engine Result Pages). With these optimizations, you can significantly increase your website's online conversions, traffic, and, most importantly, sales.
Why You Should Take Advantage of SEO
No one has the time to go through an endless list of websites to find a car dealer that suits them. Most likely, they will look at four or five links and ignore the other sites. According to research, more than seventy-five percent of the clicks on various search engines do not go beyond the first two or three results. It highlights why you should give SEO a chance. If this was not enough to convince you to try this online marketing strategy, here are some significant reasons that could change your mind:
It Provides You with Targeted Leads
Incorporating broad keywords such as "car dealerships" does not work anymore. You have to use a more detailed strategy to improve your rankings on top search engines. Try adding keywords that are pertinent to your inventory and location. It is an excellent way to enhance your vehicle dealership's overall ranking, especially for local searches. It helps to achieve targeted traffic after some time, which results in higher conversion rates.
SEO assists you in targeting specific audiences with the help of long-haul keywords. They are quite distinct and help you get your desired leads. Some examples of these keywords are: "white Toyota corolla" or "2009 used Jeep." Of course, far fewer people will search for terms like these. However, the ones that do will be ready to buy.
You Get the Upper Hand over Your Competition
Using the right keywords can significantly improve your website's ranking and make your dealership more searchable in comparison to your competitors. Of course, it leads to better leads and improved sales. If you are serious about improving footfall in your car dealership, automotive SEO is arguably the best way to achieve that goal.
You Gain More Authority
People view high-ranking websites more favorably. Why? They appear to be more authoritative and respectable than the rest. Once your car dealership website starts to rank higher, its online authority will improve as well, making sure that it becomes the go-to online destination for people searching for vehicle dealers.
People see higher-ranked websites as industry leaders that can provide them beneficial information, which gives you all the more reason to try car dealer SEO.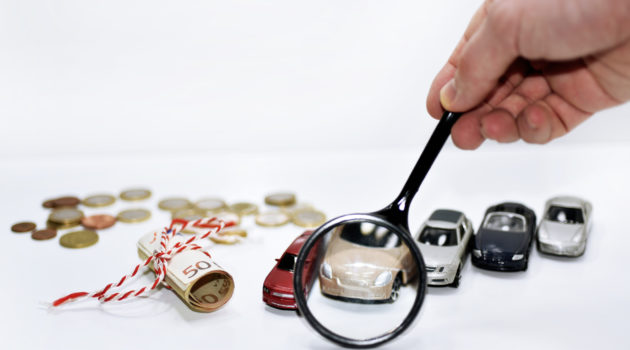 Helpful Tips for Your SEO Strategy
If you are new to this online marketing technique, Automotive SEO will probably seem like a complicated procedure. Sure, the beginning will be slightly challenging, but if you work with an experienced team, you will ease into it in no time. The experts can walk you through the procedure, giving you a more detailed understanding of how SEO for car dealers works. With that said, here are some tried and tested tips that can help you execute your strategy with extra finesse:
Focus on Content Quality
Search engines love quality content as much as we do. Potential buyers will likely want to read about what your dealership offers after they come across the content you posted online. One of the best ways to increase traffic through content is by creating a blog. Create blogs that address various topics about your industry, and it will attract interest and increase conversions.
Track your SEO Results
Sure, you took the time to choose keywords, but are they working? You must have a tactical plan to monitor and track the SEO efforts of your car dealership. Once you determine your rate of progress, you can develop a plan to make the necessary adjustments.
Be Consistent with SEO 
SEO is an ongoing process. You cannot ignore this strategy after implementing your keywords. Search engine requirements and people's interests change very quickly, and you must be able to incorporate new keywords accordingly. Making search engine optimization a regular plan of your marketing strategy is the only way to succeed in the online car dealing industry.
Success is a Step Away
Successful car dealers do not get to the top of SERPs by accident. They have some of the best SEO experts on their side, optimizing their blogs and other online content. You can do the same and improve your automotive dealership's ranking tenfold.
Curated, quality insights?