●

Best Practices
Nov 25th, 2019
Profitability: Rethink How You Approach Service Marketing
Want to be Profitable for the Long Term? 
Everything from thinning profit margins in new vehicle sales to increased competition from direct-to-consumer manufacturers – like Tesla and Rivian – is combining to put the squeeze on your variable operations.
Indeed, recent NADA reports show the average fixed operations department provides approximately 50 percent of their dealership's gross profits – and yet, most dealerships contribute less than 10 percent of their marketing efforts to fixed ops.1
If you're interested in long-term profitability regardless of what happens in the showroom, it might be time to rethink how you approach marketing your service department.
The good news: it's not all that different from successfully marketing any other aspect of your dealership – simply focus on the services customers want and need most.
Here are some tips to get started.
Be Proactive and Targeted
Compared to sales, your service department has a built-in revenue advantage because it typically has a window of several years to market to consumers in their current vehicle.
These folks are just a click or well-placed mailer away from being brought into your service drive! That means implementing a proactive, targeted marketing strategy that touches potential customers in multiple formats, whether it's a newsletter that engages with lifestyle pieces or maintenance tips before throwing in a service offer or a customized mailer proven to convert at higher rates than digital methods alone.
Know Your Base and Your Market
A critical part of leveraging your service department's existing customer base is making sure any information you have – names, emails, phone numbers, home addresses – stay up to date. With each service visit, send follow-up communications to customers via email and direct mail to schedule another appointment. Remember that if your follow-up process isn't automatic, you're potentially missing out on thousands of dollars in opportunities from declined service.
I'll say that again as it's a point I don't see emphasized often enough: customers who return to service are more likely to spend more with each visit.2 Keep your customers satisfied and chances are they'll return after their next vehicle purchase, too.
Just as important as knowing your existing base, however, is knowing the larger market and what new revenue opportunities are out there. Customers won't drive far for service when they're looking for speed and cost efficiency, so knowing who to target in your backyard makes a huge difference.
Social media advertising is great for targeting previous customers that haven't been around for a while. If you have their current information in your database, you can target them with 'claim offer' ads for proactive maintenance work.
Since vehicle owners are more likely to visit for reactive service than schedule proactive maintenance, paid search advertisements are great for service advertising as well.
If you personalize your advertisements' text, customers can call in, get directions, and book an appointment right from their mobile device or desktop. Google prioritizes mobile optimization, so making sure your content is accessible on all devices is crucial.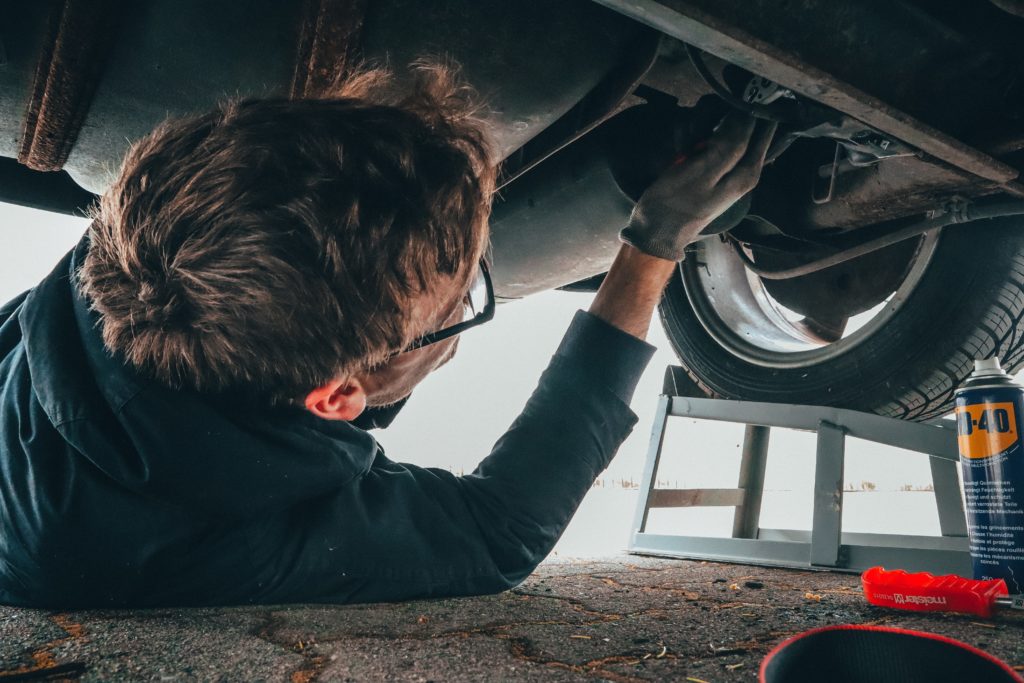 Get the Rest of Your Team Involved
No one can blame your salespeople for not immediately thinking of fixed ops as they prepare to walk a customer over to F&I and potentially close a deal, but associating the excitement of a car purchase with the service drive is a great way to make that introduction. It certainly beats waiting until an F&I manager tries to sell service packages, or the first generic email for an oil change is sent out.
When a deal is completed in your dealership, introduce the customer to the service drive. Have an advisor greet them and schedule their first regular maintenance appointment to establish that relationship moving forward, greatly boosting your chances of retaining that customer for as long as they're in that vehicle.
Conclusion
No one wants to service their vehicle. People are busy, they can't always afford hundreds in repairs, and it's never a convenient time for their car to break down.
That means the pressure's on for your service department to deliver the best experience possible, from the first point of contact to watching a satisfied customer drive away from the dealership.
Follow the tips I've laid out to revamp your approach to marketing your fixed ops, get off on the right foot by focusing on what customers want and need most, and set your business up for long-term profitability.
2 Smile.io
Curated, quality insights?