●

News
Sep 7th, 2018
What Is the True Price of a Lead?
The question of what is the true cost of a lead can be answered by different people in many different ways, but here we're going to use the Conversica answer. We like to look at the lead cost as what we refer to as an effective lead rate. There are a few factors that go in an effective lead rate: the number of leads, the engagement rate, and the per-lead cost. Engagement rate is the number of leads that engage from a particular source. We define engagement as meaningful two-way communication. This means that the dealership reached out to the lead, and the lead responded.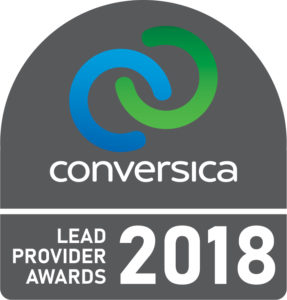 We don't measure conversion because there are too many variables to hold a lead provider to. If the lead provider provides a lead that engages with the dealership, however, we feel that's a good lead. The dealership is then responsible for the trade-in appraisal, financing specifics, salesperson, etc. Now, let's see how the effective lead rate calculates. If I have provider X, which has a cost of $20 per lead and it engages at 25%, that means each engaged lead actually cost $80.
Following that same formula, you can see that if you have a lead provider with a 50% engagement, then the effective lead cost is $40. Make sense? Next, how do you rank your lead providers? I believe you should look at your overall engagement rate and cycle through providers that fall under your average. For example, certain providers, we've noticed, have better results in different geographies. The point being that you always want the average to go up by keeping the good performers and upgrading the low performers. We are looking to identify and recognize those top lead providers with our upcoming Lead Provider Awards, so stay tuned. We are surveying our dealers right now.
Conversica has worked millions and millions of leads for its dealer partners, so I hope this helps explain how much leads really cost. David Marod is the senior vice president of sales at Conversica. Prior to joining Conversica, David was vice president of sales for Better Car People, an organization formed by auto veterans to offer business development center solutions. An auto industry veteran and internet pioneer, David has also been national sales director for VinSolutions, a company that provides a complete car dealership software suite, and a regional sales manager at eBay. He started his career as director of CRM for Reynolds and Reynolds. David attended Michigan State University.
Curated, quality insights?