●

Best Practices
Apr 28th, 2020
Why Automating Your Google Ads is the Future of Your Dealership
It's no secret that there is a revolution happening in the automotive industry that, in many ways, has already impacted other industries: Applying automation to every aspect of your business, and more specifically, your digital advertising.
You're either buried behind your desk creating specials, or investing thousands of dollars with your agency to do this, and you may or may not be getting the results you want. If you can relate to either of these sentiments, it's time to revolutionize the way you run your digital marketing.
What is Automation?
According to Forbes, "Automation enables enterprise migration from manual routines toward more innovative and efficient digital processes." It is rule-bound, streamlines simple tasks, and takes the place of human busywork. Believe it or not, we use automation quite often in our everyday lives; from automatic bill pay, to waking up to a hot pot of coffee, to enjoying the AC in our homes. These are all common automated processes that have already been around for years.
Humans vs. Automation
In the automotive world, the opportunity for automation is bountiful. Think about it. Automation can do everything on a functional level that an account manager could do. It can open accounts, create ads, generate keywords, optimize ads based on important data signals, etc. And, because automation is run by a machine, it's always getting faster and smarter. Automation can not only do all of this better than humans, but it can also complete on a massive scale in real-time, so it's working even when we're sleeping.
What's the real game-changer? Using automation and all its glorious powers within your paid advertising strategy.
Automating paid search strategy gives dealers access to leverage all kinds of keywords, keyword combinations, dynamic inventory ads, and more. For example, if a shopper down the road from your dealership searches for a car in your lot that's been sitting there for 8 months, your dealership should own that search. The automation targeting capabilities surpasses any manual campaign setup.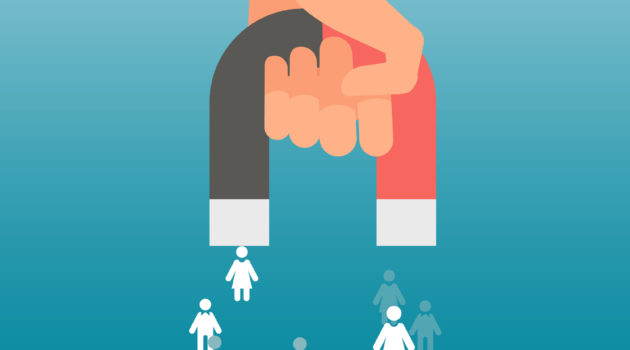 Google Ads Automation for Your Dealership
More often than not, a big chunk of the paid search budget goes to Google. In this case, we're looking at automating Google ads specifically.
What is Google Ads automation? It's the ability to automate your paid search advertising operations within Google Ads. Powered by artificial intelligence, Google Ads automation will create entire campaigns - including keyword strategy, competitive landscape, and copy/design. And, with Google being the core of where your intent-driven advertising is going, your typical digital marketing routine won't cut it.
Intent driven advertising is also known as Google's popular micro-moments. Google has created a framework defining what people are looking for during different stages of the buying process which helps dealers understand where to put their advertising focus for optimal results. Google explains: "Of online consumers, 69% agree that the quality, timing, or relevance of a company's message influences their perception of a brand."
Benefits of Automating SEM Strategy
Efficiency: When we think of what agencies do behind the scenes, our brains immediately imagine manual labor, time-lag, and phone calls back-and-forth. With automation, all this goes away. If a price changes on your website, it will change in minutes on your ad. No need for phone calls or manual labor. And, this avoids any angry customers coming in looking for good prices that aren't actually available anymore–even though your ad doesn't reflect this yet.
ROI: Automation can triple a dealers' ROI and keep the dealership top of its market simply because of optimization–creating more effective, quality keywords, scaling up quickly and cutting what's not working to minimize wasted dollars. Dealers can focus on translating signals from their website and CRM into real-time changes in their advertising to achieve their goals.
Transparency: Automation platforms give you access to all the metrics at your fingertips. With access to a dashboard, you will be able to see what happened in your account, pull reports from specific time periods or channels, and compare performance month over month. This transparency can then help you become a more data-driven company, making smarter decisions for better results.
The Future is Bright, and Automated
Automation is the future. If you have access to a powerful, intelligent engine running everything from bid strategy, to ad creation, to updates; you will see tremendous improvements in performance. Taking advantage of the most cutting-edge solutions allows dealers to stay competitive with 24/7 optimization.
Automating Google Ads is no longer a fantasy, but a revolutionary reality.
Welcome to the future of automotive!
Top of Form
Ilana Shabtay is the VP of Marketing at Fullpath, Automotive's first customer data and experience platform (CDXP). She is an experienced marketer, highly skilled in digital marketing and artificial intelligence, and the host of the InsideAuto podcast. Having spent almost a decade in the automotive industry, Ilana continues to develop critical skills to drive marketing and serve the dealership community in a new era of technology.
View full profile
Curated, quality insights?