●

Commentary
Oct 13th, 2020
Why Automation Is Like Fine Wine - and the Data Thereto
We all know that unlike most things, wine gets better with age. This is because of a complex chemical reaction among sugars, acids and substances known as phenolic compounds. In time, this chemical reaction can affect the taste of wine in a way that gives it a better flavor with the years.
But what do wine and marketing have in common? Well, aside from the fact that wine is one of my favorite topics, wine, and machine learning actually have some things in common.
Nowadays, most wines are not aged, and many of those who undergo this process do so for relatively short amounts of time. It is believed that 90% of wines across the globe are created with the intention of being consumed within a year after being produced.
This reminds me of some of the outdated technology being used today. While companies will claim to have "machine learning" and "automated" solutions, most of these products still require an abundance of manual labor. It's essential to understand the difference between automated and AI-powered. While one may be rule-based, the other is sophisticated and learns over time. "Very few, in my opinion, are using strong AI," says Wayne Butterfield, director of cognitive automation and innovation at ISG.
But just like premium, aged wine, real machine learning will become smarter, sharper, and better with time. The machine takes endless data points to understand patterns and shift behavior to react in real-time. With more time and data, there is more opportunity for optimization and to outperform any human.
How real machine learning makes all the difference
In the Midwest, a Mazda dealership noticed consumers turning to an exclusively online experience at the start of nationwide stay-at-home orders in Q2. 
The dealership was already leveraging automated marketing technology from Q1, which gave them a leg up in reacting to the dynamic market. This means that budget, ads, and campaigns were switched automatically and in real-time as the machine learned more about the dealership's data. So what happened as time went on? The machine shifted 12% of their total budget on social ads across February and March. It adapted to spend 26% of the dealership's budget on social media across April and May as it learned that more shoppers were spending their time on social platforms.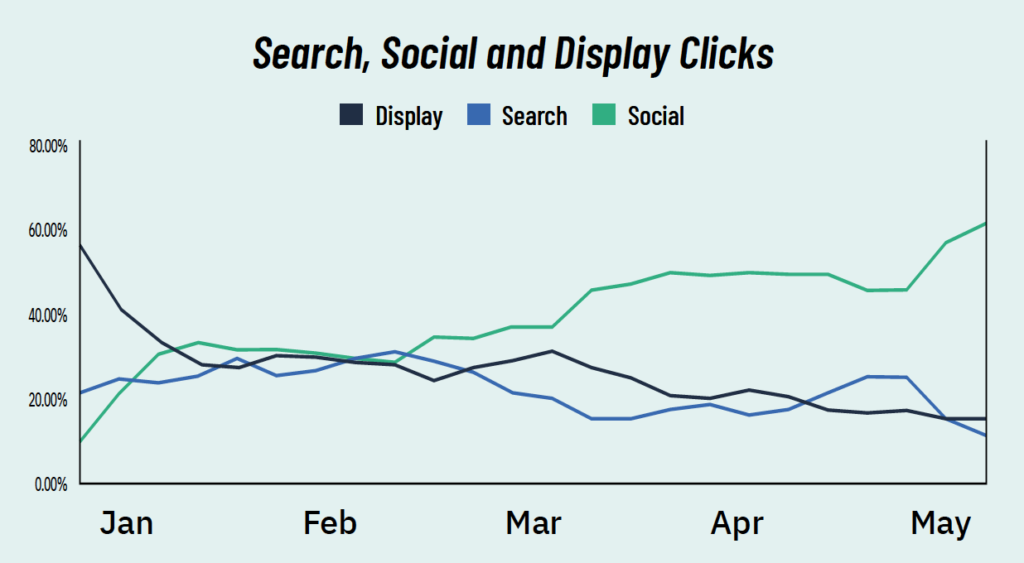 Meanwhile, their proportion cost per lead decreased from $50.26 (Feb-Mar) to $36.45 (Apr-May), and their cost per click decreased from $1.72 to $1.35 in the same time frame. With more budget dedicated to social media advertising, this dealership was able to identify and target shoppers where they were spending their time at home. Automation pushed this forward by understanding the digital landscape and adjusting for best performance. 
The longer the wine ages, the more valuable and expensive it becomes. It's clear that the same rules apply to automation. The more time you allow an automated machine to run your marketing strategy, the more data it retains. In return, the smarter, more efficient, and overall more valuable your strategy becomes.
Indeed, wine improves with age. And I think it's safe to say aging is improved with a little wine, I mean, automation!
Ilana Shabtay is the VP of Marketing at Fullpath, Automotive's first customer data and experience platform (CDXP). She is an experienced marketer, highly skilled in digital marketing and artificial intelligence, and the host of the InsideAuto podcast. Having spent almost a decade in the automotive industry, Ilana continues to develop critical skills to drive marketing and serve the dealership community in a new era of technology.
View full profile
Curated, quality insights?