●

Best Practices
Aug 26th, 2020
Why Now is the Time to Revisit Your SEO Strategy
Your Customers Attitudes, Behaviors, and Expectations Are Changing
I've chosen to look at COVID 19 as a 'great reset'. It's been said that problems are opportunities-so then what exactly is the opportunity for the Tier 3 dealerships in this new normal? Kantar, a leading worldwide research firm, canvassed over 100,000 people's opinions in over 60 markets and published a "COVID 19 Barometer" designed to help marketers understand some of the key short and long-term changes in consumer attitudes, behaviors, and expectations - and their implications. The Kantar study identified three significant changes that are predicted to remain sticky in our post-pandemic world, and to which consumer products and brands will need to adapt. In abbreviated form, they are (1) a new wave of digital shoppers will emerge, (2) An extended period of value-consciousness, (3) Localism as a mainstream movement.
Using the foundation of these three core trends, particularly the acknowledgment that online shopping will continue to develop, dealerships that position themselves as most responsive to these evolving consumer needs and inquiries are most likely to survive and thrive. The world of automotive online search has changed significantly over the recent period and today involves many more paths to purchase. When was the last time you reviewed how your dealership is ranking regarding these new types of searches? Updated automotive Search Engine Optimization SEO is vital, and the time to revisit it is now.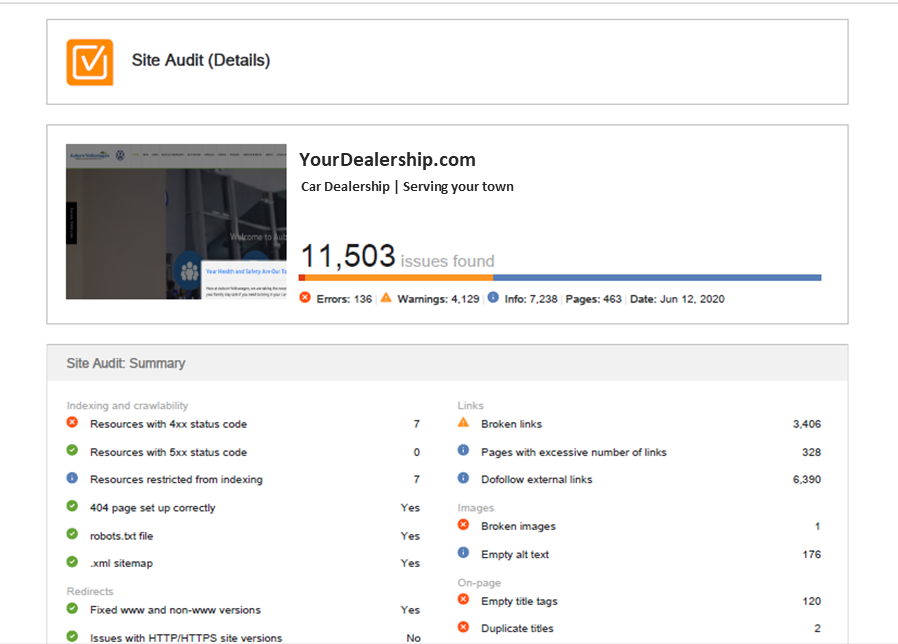 Where to Begin
A significant first step is to analyze your website yourself through a service like SEOmoz or your website provider. What you should see is a report card for things like site loading time, broken links, missing headers, how well your site is optimized for mobile, and other contributing factors as to how Google ranks your site.
Next, interview several potential SEO providers and ask specific questions about the actual deliverables they intend to provide. Some firms focus on keyword optimization, others on content creation, still others are broader-based. SEO consists of both on-page (things like site structure, site speed, and UX user experience) and off-page (earning links, improving the popularity of your site and content) and requires a balanced strategic approach. 
Some automotive SEO providers require you to pre-select from a "menu" of services. Because the success of your SEO program depends directly on how it relates to your business goals, with this approach, it's critical to be sure whatever package you choose matches the true needs of your dealership. Remember, SEO is not a one-size-fits-all solution. Be sure your team can move between the various disciplines as circumstances dictate.
Beyond goal alignment, it's essential to understand the time frame required to start seeing your SEO program results and what factors influence this timeline. In general, you can expect to see results from legitimate SEO techniques within six months. 
As your program progresses, your SEO team should be ready and able to show you performance metrics monthly. These should include how your defined universe of search terms and phrases are gaining (or losing) ground in overall rankings, competitive market share reports on how you are doing relative to competitors, as well as what it would cost in google or BING pay-per-click to achieve the same relative rank or position.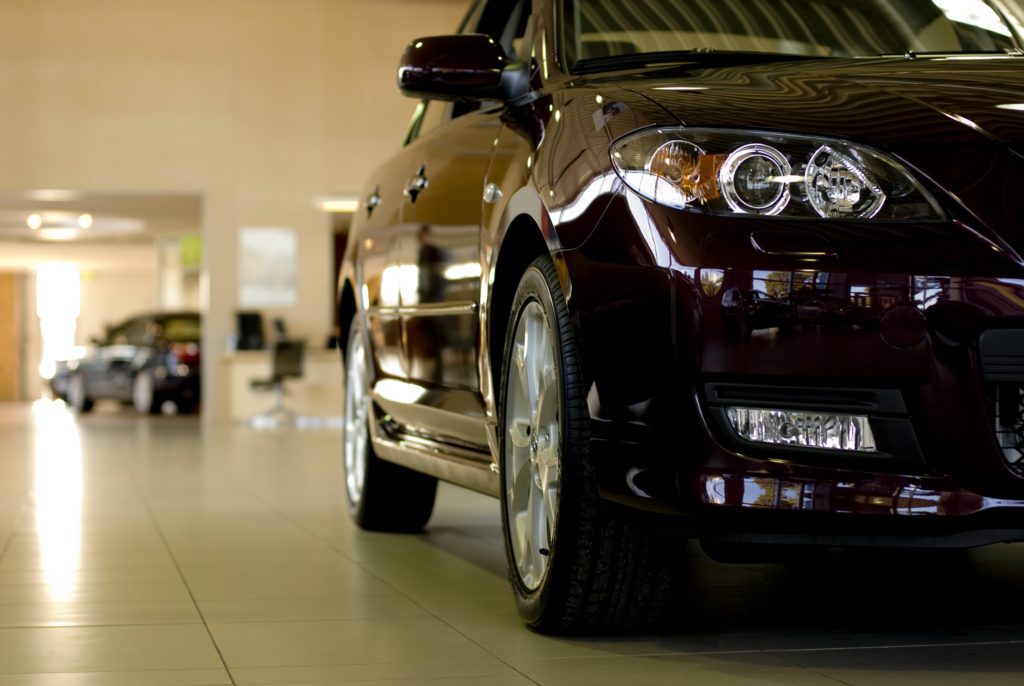 Long Term Benefits
Remember, one of the great things about SEO is that it's an investment in your long-term position. Research shows that over 80% of clicks come from organic results. Unlike paid AdWords, organic results don't stop when you quit paying the bill. It has also been shown repeatedly that more robust organic results work in concert with your paid campaigns and improve the effectiveness of both.  
Your website, and how you attract buyers to it, are more critical than ever before. It's time to get back to basics and re-tool for the new now.
To read more on COVID-19 Barometer research click here.
Ed Steenman is the owner of Steenman Associates, which provides traditional and digital media services to automotive dealerships and dealer groups nationally.
An internationally recognized writer and presenter, Ed specializes in media planning-buying and a Video OTT and has more than thirty years of experience providing traditional and digital media services to the automotive industry.
View full profile
Curated, quality insights?