●

Commentary
Mar 3rd, 2021
Why Your Dealership Needs To Actually Use Your Blog
If you want to keep a secret, secret...
If you'd rather not air your dirty laundry in public...
If you don't want anyone ever to find out what you did that one time in college...
Here's the best place to hide that information from the world....
Page two of Google search results.
Searchers are 10x more likely to click on the first result than on the 7th-10 listed website, according to a recent analysis of over 5 million searches. The news gets worse from there. Less than 1% of searchers will click on anything at all on page two of the search results. A lot less than 1% to be exact - 0.78%. If you want to depress yourself, head on over to Google and do a quick search for your best selling model:
Ford F150
Toyota RAV4
Alfa Romeo Stelvio.
The odds are pretty good your dealership's not going to show up on page 1. Page 2 either, for that matter. It gets a little better if you add "city name" or "for sale" to the search, but not much really. You pay MILLION$ to the factory for the right to promote and sell their products, but you're nowhere to be found when people are looking for them.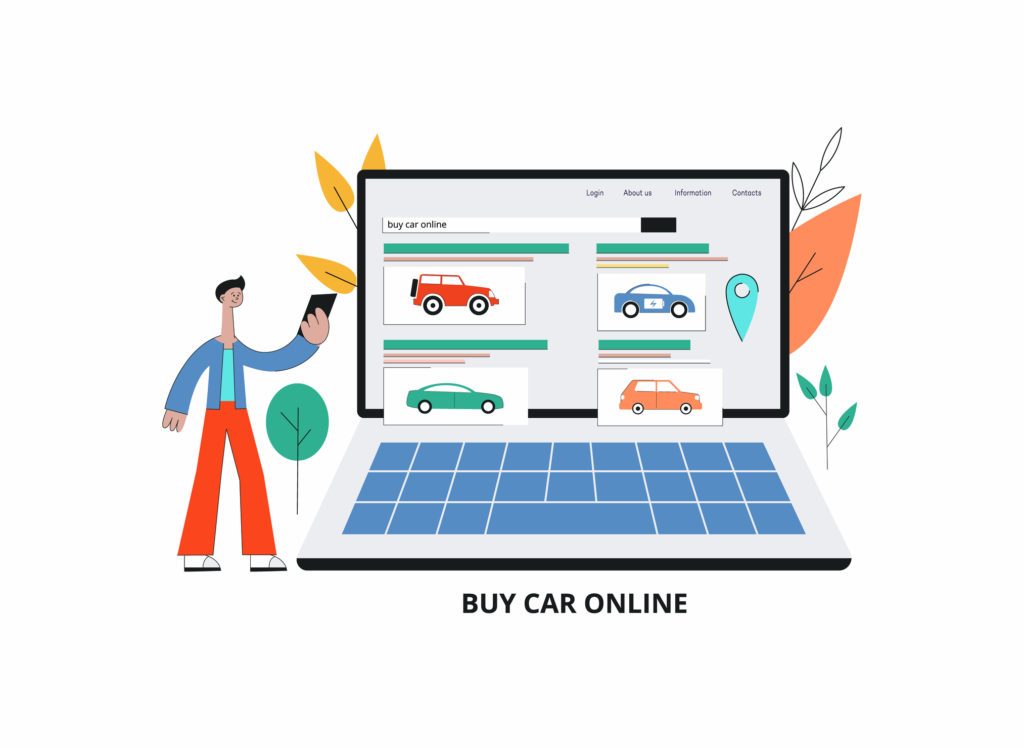 Do you know who you will find on page one of the search results, though? Third-party lead providers. Every time. All Day Long. Twice on Sunday. 
Your customers were looking for you when they found them. They want to buy what you're selling, but first, you've got to pay the tax.
Pay the gatekeepers. It's like they stole your watch, and they're charging you thousands a month to let you know what time it is. Well, it's time for a change, that's what time it is.
Do you know why the lead providers and aggregators DOMINATE page one of the search results and you're stuck back in the boondocks on page 3? 
It's simple really — three little words.
Content. Content. Content!
They've cracked the code, and they understand that Google and other search engines (but seriously, Google) will reward them for creating a steady stream of fresh content. It's a you-scratch-my-back-and-I'll-scratch-yours kind of deal. Google is in the business of taking all of the content on the web, mashing it up, running it through its algorithm robots, and putting it in front of the right eyeballs at the right time to maximize advertising revenue.
Google needs more content to attract more eyeballs and more dollars. If you give it what it needs, it will reward you with what you want - a higher search ranking. The lead providers know this, so they spend millions churn blog posts and reviews and top ten lists about anything and everything.
Meanwhile, most dealerships don't even have the blog function on their website activated and if they do, the most recent post is about getting your car ready for summer vacation from the summer of 2017. It's hard for them to see the forest for the trees. Blogs are rarely high traffic pages, and they don't actually sell anything, so why bother? But Charlie Watson, Marketing Director for the Mark Williams Auto Group in Cincinnati, uses his dealerships' main websites' blog feature to boost SEO and drive traffic, not to the blog post themselves, but to the home and VDP pages. "You can't really do it for instant gratification because you're never going to get it," he says. "So we just trust in the process and work that."
In addition to the SEO boost Watson gets by keeping Google fed with fresh content, he sees an added benefit from regularly blogging and sharing those posts on social media, email, and across the web. "Of course, we do a lot of video work, but our blogs allow us to reach a different audience," he says. "Don't forget about people who like to read." Here are a couple of tips to get you started:
Keep it local
Car shopping may begin online, but it still when they drive off of your lot. Retail is local, and the web hasn't changed that.
Location. Location. Location.
Being there on that high traffic street corner is half the battle, so make sure your blog is continually mentioning local events, local celebrities, and local attractions for your town and all the little hometowns surrounding your store.
Keep it personal
Your people are your superpower - employees, customers, neighbors, local vendors.
The only thing that differentiates your dealership from every other dealership is your people, so shine a light on them. Use your blog to tell about your people, and best of all what they're doing in the local community... with other people!
Keep it fresh
Of the over 200 factors that Google uses to determine where your web page shows up in the search results, high-quality content is by far the most influential. 
If your last blog post is from three years ago, odds are the contents aren't very useful to readers, but a post about local activities going on in your town THIS month - that's relevant. That's useful. That's quality.
And Google will help you spread the word if you write about stuff like that often enough.
Terry has authored three #1 best-selling books, spoken to audiences from coast to coast at TedX, The National Association of Broadcasters, and the National Automobile Dealers Association and sold ads to dealerships from Moose Jaw to Miami.
View full profile
Curated, quality insights?