●

Best Practices
Nov 1st, 2021
Why Your Team Should Be Part of Your Marketing Strategy
"The leader is one who, out of the clutter, brings simplicity …" - Albert Einstein
We humans complicate things, and it's no surprise in dealerships it manifests in grandiose form, especially noticeable when it comes to how teams, training, and advertising relate to technology. These four areas, when not in harmony, work against each other. I have found the most successful stores don't have the most cutting-edge technology or the newest tools, the most successful stores are the ones that have mastered the balance between team, training, advertising, and tech.
Why these four areas?
Each one directly affects the other, when you understand how one can affect another you avoid the chain reaction domino effect preventing you from streamlining and propelling your team forward.
Recent technology is often marketed as a trade-off for training, the proverbial easy button, which is attractive when you're focused on growth. Unfortunately, band-aids like this won't last and we're left with a glut of tech solutions that aren't streamlined and overlap. You know what happens next, a collision course with chaos, with wasted budget, time, and we didn't improve our customer's experience.
Connecting Training, Advertising and Technology
I use the four questions below with my clients to ensure the team, training, advertising and technology don't become disjointed, bloated and to address weak links.
Does it already exist in any of our current products or services?
Is this something that solves a problem which can't be solved with training?
Is it simple enough to flow seamlessly, support my team, and our processes?
Will it benefit our customers and reduce pain points?
Sounds simple, right? These four questions provide great touchpoints for inspecting when and where to add new products and services, they also ensure you're making the most of products and services you already have in place.
It's also beneficial to make a habit of evaluating your outside services and products every month, considering these questions when you do. Like tools in a mechanic's box, the tools you use in your dealership need fine tuning, maintenance, and at times replacement. Bloat is not exclusive to overindulging on Thanksgiving; it creeps in when dealerships continue to add the "next new thing" without evaluating what is already in place. 
Where do my team and training come into this? Let's hit the hard truth first - if you're adding tech to overcome lack of training, you're compounding the problem.
If you're working with an outside company to handle your social media because you don't have someone on your team with the training to manage it, you're only hurting yourself. Here's the thing, hiring an outside company to do what should be an inside job is not sustainable, nor is it going to bring healthy growth; you're selling based on transactional relationships, which do not last.
We want your team, tech, and advertising aligned and working together as one; the only way to accomplish this is through training. Adjusting your perspective to view your team's training as part of your marketing strategy will help you achieve balance. It will also help you to reframe how you view your technology assets, focus on how your tech supports your team, and how to make it easy for your customers to do business with you.
Instead of looking at tech as a funnel for leads, try looking for it to support your team in growing relationships that become loyal customers. Your team members are going to be your true sources of long-term, non-transactional business, providing your team training and technology to that end is where your tech investment will be your best investment.
Addressing the Elephant in the Room
Advertising is always the painful elephant in the room, it doesn't have to be. When you make your team part of your marketing strategy, incorporating training and goal setting, advertising becomes a daily habit. Now let's take that one step further. Consider how the diversity in your team represents the diversity in your audience and customers, creating a space and culture where your team members contribute to your advertising allows your message to be presented with a different personality, now reaching everyone in your audience with their preferred "flavor" of marketing.
Prioritizing Customer Facing Tech
Making it easier for our customers to do business with us where we have the most room for expansion and I believe where we will see the biggest strides in advancement, this is the tech you should be on the lookout for.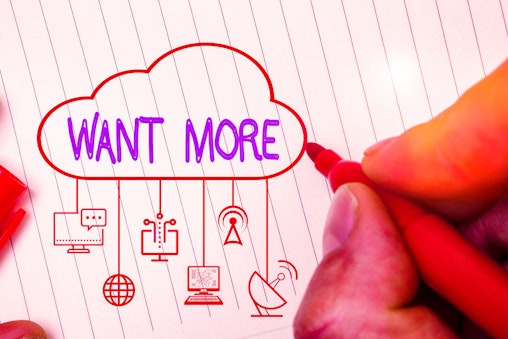 Customer facing tech has for so long been lacking because we have been focused on driving leads, rather than building relationships - change is coming. How you choose to train your team, and whether you achieve harmony with your team, training, advertising, and technology could mean the difference between growth and exponential growth as that change rolls out.
Aja Goldey is the Director of Marketing and Partner Success at Dealer Apps. Combining her love for the car business, a passion for marketing, and over 20 years of experience in retail automotive, Aja has earned a reputation of success by helping dealerships build solid marketing foundations. 
Aja develops marketing strategies and creative solutions with customized service offerings to achieve customer loyalty. 
View full profile
Curated, quality insights?