Despite the intense economic challenges and supply issues that occurred during 2020 and 2021, dealers selling parts online with an effective eCommerce strategy continued to see an increase in parts sales. RevolutionParts measured the success of dealers selling through with their eCommerce platform to determine the top trends of digital retail in 2021.
RevolutionParts found that the average dealership selling online with their eCommerce tools grew their revenue by 13.4% in 2021, making it their most profitable year yet.
New Car Dealers' Selling on the RevolutionParts Platform
Online Parts & Accessories Sales Growth, (YoY)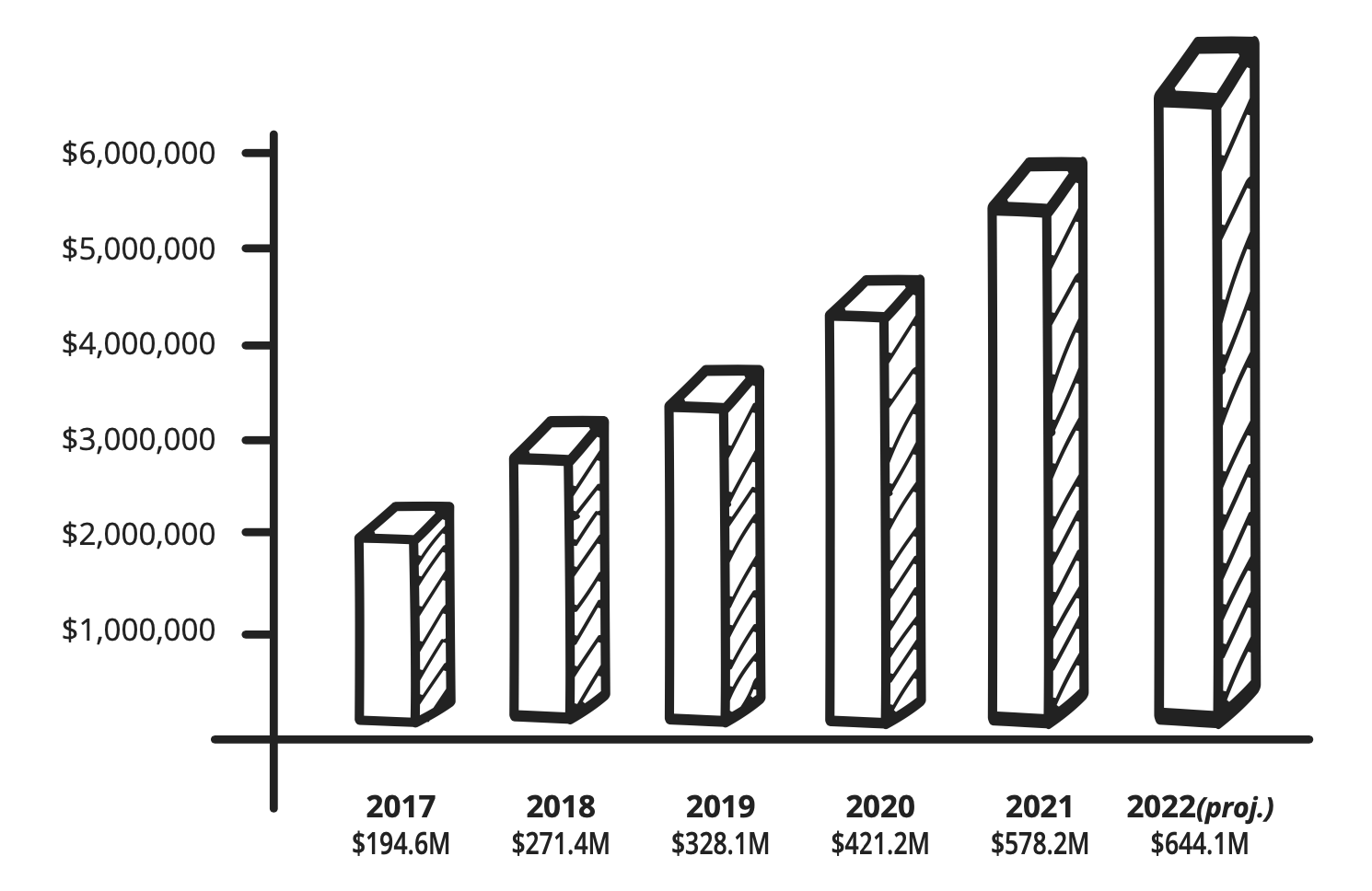 Dealer Revenue Continued to Grow Online
Despite the challenges presented to dealers over the past two years, online parts sales continued to rise. On average, dealers selling through the RevolutionParts platform generated $38,972 a month, a 13.9% increase over 2020, and the average annual revenue per dealer reached over $600,000, adding massive revenue to their parts department.
This increase in sales comes with a new shift in the way consumers buy parts. Not only are they buying online, but year-over-year, more consumers are buying parts from their mobile devices.
In 2020, most people did their online shopping via desktop. However, in 2021 mobile shopping surpassed desktop purchases for the first time, with 49.3% of people using mobile to make their online purchases, which is an 8.4% increase from 2020. This points to the growing importance of targeting parts buyers on the move with a high-quality, responsive web store and a shopping experience that is also mobile-friendly.
This report shows how important it is for dealers who want to continue to grow their parts business and provide a modern customer experience to sell parts online. Parts buyers are shopping online in high numbers from their desktops and mobile phones. Having a successful parts business means meeting your customers where they are.
Get the Full 2021 eCommerce Year-In-Review Report
The RevolutionParts 2021 Parts eCommerce Year in Review provides a look into the performance and top eCommerce trends in 2021, including insights from how and when people are shopping for parts, to the top parts and accessories they are buying. To view the full report, visit: https://www.revolutionparts.com/ebook/2021-parts-ecommerce-year-in-review/